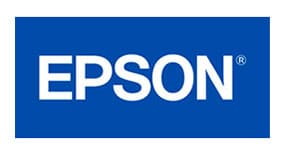 Epson SC-F100 Maintenance Box
This maintenance box is compatible with Epson's A4 dye-sublimation printer. Like all printers this requires maintenance. Simply change your maintenance box toward the back of your machine.
The SC-F100 is the new A4 dye-sublimation offering from Epson. The printer offers a desktop print solution for promotional applications, textiles, signage and clothing.
Moreover, the Epson SC-F100 A4 dye-sub printer packs a punch. With efficient and simple to use technology. Desktop sized, this printer is capable of printing A4 sheets and paper sized for mug printing. The Epson SC-F100 offers exceptional value for money with a low total cost of ownership overall.
This printer is part of the YPS Spark bundle. Spark your creativity with the YPS Spark bundle. Spark offers instant creativity with 3 different bundle options Lite, Standard and Pro.
When you open a YPS Spark bundle, you are also opening a world of exciting opportunities. In the box, you will find everything needed to transform your creative ideas into an infinite range of personalised products, from cushions and curtains to mugs and magnets. 
"This technology allows me to experiment with surfaces, which I haven't really had the chance to financially. It enables me to be more creatively agile, it's so much faster, I don't have to wait for suppliers, quotes or samples to arrive. It's instant creativity. "  – Beth Travers, award winning designer Bobo1325 and  YPS Ambassador