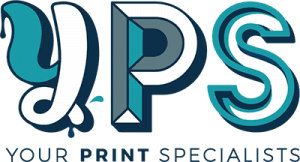 "An animating and life-affirming coral hue with a golden undertone that energizes and enlivens with a softer edge"
It's that time of year again. The Pantone Colour for the year ahead has been announced. PANTONE 16-1546 Living Coral.
Color enhances and influences the way we experience life. Furthermore, as a shade that affirms life through a dual role of energizing and nourishing. PANTONE 16-1546 Living Coral reinforces how colors can embody our collective experience. While, also reflect what is taking place in our global culture at a moment in time."
Moreover, Living Coral is a playful colour and a step away from 2018's more mystical and spiritual Ultraviolet. The colour evokes a nurturing feeling and symbolises our need for optimism and joy. A bold choice that can be found in nature but also digitally across social media.
"With consumers craving human interaction and social connection, the humanizing and heartening qualities displayed by the convivial Pantone Living Coral hit a responsive chord."
Furthermore, we can expect to see this colour appear in home decor and furninshings to create a warm and inviting space, with a dramatic pop of colour. Playful and uninhibited. Living Coral invites experimentation but also suggests warmth and comfort. Therefore, making the colour an appealing shade for fashion and beauty.
To conclude, in celebration of the 20th anniversary of the Pantone Color of the Year announcement. Special collections of Pantone Formula Guides – Fashion, Home + Interiors Color Guides will be available for a limited time. Guides will feature commemorative Color of the Year covers. Finally, Information on the 2019 selection and history of past Colors of the Year enclosed within the guide.