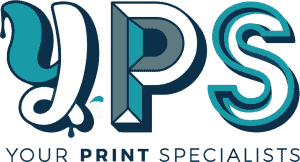 We hosted Lewis for a week of work experience at YPS. Which included customer visits, working to a brief and the design and printing of samples. Read all about Lewis' week below:
"My work experience with the team at YPS was a real eye opener into the printing industry. Furthermore, how interesting and fulfilling it can be. From learning about screen stretching, to understanding software, While also, how to work the digital print machines within the demo room." Lewis details.
"My experience overall was very enjoyable. The very friendly team giving me detailed training on complex machines and software, and helping me out at every opportunity. Furthermore, as the week developed, I became more confident using the machines by myself and completing tasks correctly. Also, my confidence with using the software became stronger when experimenting with different designs and ideas that I had come up with myself.
My view on the industry has definitely changed. Now I feel it is an industry that, in the future, I would like to pursue a career in. There are so many interesting components to it. With the endless possibilities now with the vast technology that is available. I feel like the print industry is well and truly on the up, and something I would like to be part of.
Therefore, I also feel that YPS is the perfect place to complete work experience. Furthermore, the system within the team is very effective and it is clear to see why the company is so successful. While also being a very friendly and pleasant place to work."
Lewis continues "The standout points for me was the feeling of satisfaction when being able to work the software. While also printing an item that you had been working on. I also liked the challenge of moving from the Roland TrueVIS VG2 printer and printing images to the Mimaki UJF-3042mkII. where I was able to personalise different items which presented a different type of challenge. Furthermore, I enjoyed learning how to screen-stretch and learning the different stages of how to do it".
Lewis adds "One thing that I wish I had been able to do was learn more about the textile side to the business. Also, how to print onto fabrics and other different materials, however I am certain that in the coming weeks I will be able to complete more work experience. Therefore be able to learn more about this to gain a better understanding."
Lewis concludes "I want to say thank you to the team at YPS for welcoming me into the team. In addition to allowing me to come in and learn more about the company and the industry itself."